Situated at the confluence of the Gambhir and Banganga rivers in the Bharatpur district...

The serene location of The Birder's Inn in Bharatpur near the Keoladeo Ghana National Park ....

After Feredunkenar in Iran, Bharatpur is the last known wintering ground for the....

Preferably wear neutral colours (green or earth tones). In warm weather. ....

Located in quiet and peaceful surroundings, The Birder's Inn is very close to the entrance ...

Bharatpur profile and how The Birder's Inn is the perfect base for excursions around Bharatpur to expand your wildlife itinerary...
Bund Baretha (38 Km)
Deeg (39 Km)
Visit to Agra & Fatehpur Sikri
Chambal Safari
Jaipur (175 Km)
Ranthambhore (240 Km)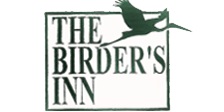 Home
Activities
Activities
A part of Rajasthan, Bharatpur has its share of forts and palaces steeped in tales from the past. There is the 18th century Lohagarh Fort, the Bharatpur Fort and the Dholpur Fort. Jawahar Burj and Fateh Burj palaces, and the Bharatpur Lake are also worth visiting. However, the most beautiful monument close to Bharatpur is the Deeg Water Palace built by Raja Suraj Mal in the 18th century. It has one of the most fascinating water conservation and natural cooling systems, as well as well-laid out gardens.

Of course bird watching trips at the Sanctuary would take up most of your time. You could also go for a boat cruise in the lake at the sanctuary during the rains. Excursions to Deeg and Dholpur Fort are other suggested trips.


Go To The Bharatpur Excursion